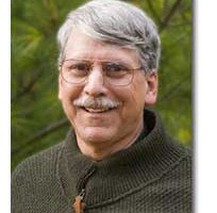 Dr. Vargo is a graduate of the University of Michigan School of Dentistry with over 25 years of experience in general dentistry and family practice. He treats patients of all ages – from 1 to 102. The emphasis of the practice is on prevention of dental disease and restorative and cosmetic dentistry.

The atmosphere of the dental office is personal and comfortable. Dr. Vargo personally diagnoses and treats every patient and spends ample time with each case to arrive at a practical and affordable treatment plan. This office is not a production line facility. The well being and comfort of each patient is of utmost importance.

Dr. Vargo does most of his prosthetics (complete and partial dentures) lab work in his own on-site lab, including setup and processing to achieve the most personal and natural results. There are no pre-formed denture setups – each setup is unique to the individual and subject to patient approval. Most denture repairs can be returned on the same day if received in the office early in the day.

The "family" in family dentistry is emphasized because each patient is considered family. You are more than just a name or number. The practice cares about you. If you are tired of impersonal dental care that rushes you through the mill, you are welcome here.

---